General information
Started in 2017 as free, non-commercial service, Virtual Consoles believe that retro gaming isn't over that's the mine idea behind the birth of our site. We love to play games on the newest consoles but we also like to do this with good old games too. Thanks to Virtual Consoles you can play your favorite retro computer / console games online, right inside your browser, without the pain of installing any kind of software.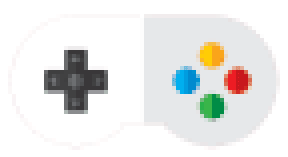 In the end of 2019, VirtualConsoles.com started preservation project for saving old / retro games. We are not just simply storing these childhood memories but make it available to play online for free
Virtual consoles services provided non-commercial, free of charge, 'as is' and any express or implied warranties, including, but not limited to, the implied warranties of merchantability and fitness for a particular purpose are disclaimed. In no event shall the author or contributors be liable for any direct, indirect, incidental, special, exemplary, or consequential damages (including, but not limited to, procurement of substitute goods or services; loss of use, data, or profits; or business interruption). However caused and on any theory of liability, whether in contract, strict liability, or tort (including negligence or otherwise) arising in any way out of the use of this software, even if advised of the possibility of such damage.
We are constantly evolving. You can find currently available
online emulators here
.
For Old Game Publishers / Copyright Owners
Finally we are not another pirated game site storing tons of copyrighted content illegally. We believe that we can find a legal way for publishing old games and make it available for retro gaming enthusiastic. If you are a publisher or a retro game copyright owner,
get in touch with us
.
For Emulator Developers
You have your new javascript emulator which works perfectly in the browser? Want to share this with the Virtual Console community? We contiuosly seeking new emulators optimized for online retro gaming so
get in touch with us
if you have your emulator ready to be listed here.
Credits
Virtual Consoles couldn't have been created without many of the enthusiastic software developers who made it possible to play great old computer and consoles games right inside the browser. We want to thanks for their work here: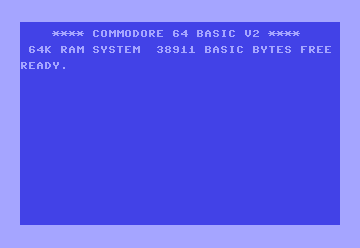 Alon Zakai (Emscripten)
Chris Lattner (LLVM)
Vikram Adve (LLVM)
whscullin (Apple ][)
Paulo A. Peccin (Atari 2600)
Thomas Hochgoetz (C64)
Alexander Dickinson (Chip-8)
Qbix, Harekiet, Fanskapet, Finster /DOSBox crew/, dreamlayer (DOS)
Pete Ward (NES)
Barry Silverman (PDP-1)
Brian Silverman (PDP-1)
Vadim Gerasimov (PDP-1)
Tjwei (SNES, derived from snes9x project)
Matt Westcott (ZX Spectrum)
Julien Chichignoud (Gameboy)
Images
Images used on Virtual Consoles come from the following sources